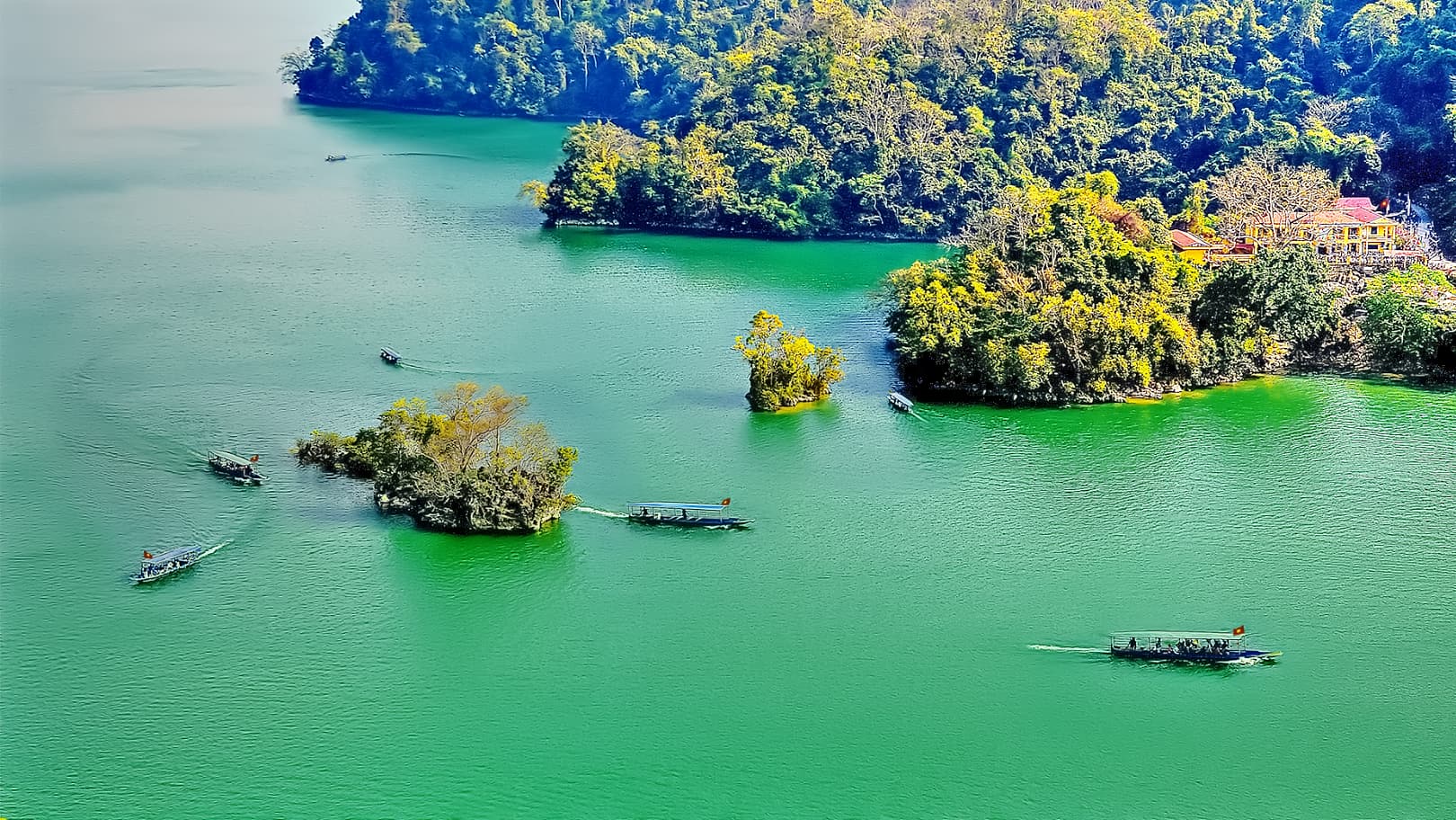 The new law for e-Visa to Vietnam took effect from August 15, 2023. Here's all you need to know about it.  
VISA VIETNAM, WHAT'S NEW ?
1. E-visa validity is extended to 90 days  from the current 30 days for all  citizens of all countries and territories entering Vietnam, with multiple entries.
2.  Duration of the visa waiver for travelers from 13 countries (Belarus, Denmark, Finland, France, Germany, Italy, Japan, Norway, Russia, South Korea, Spain, Sweden, and the U.K. Citizens) is increased from 15 days to 45 days.
3. E-Visa fee is 25 USD, and here's the official website: https://immigration.gov.vn/ and the form:
Your application will be processed in 3 working days, and you will receive approval and code in your email.
4. List of ports that allow foreigners to enter/exit Vietnam with E-visa
5. All Vietnam destinations are open. No self-isolation is required.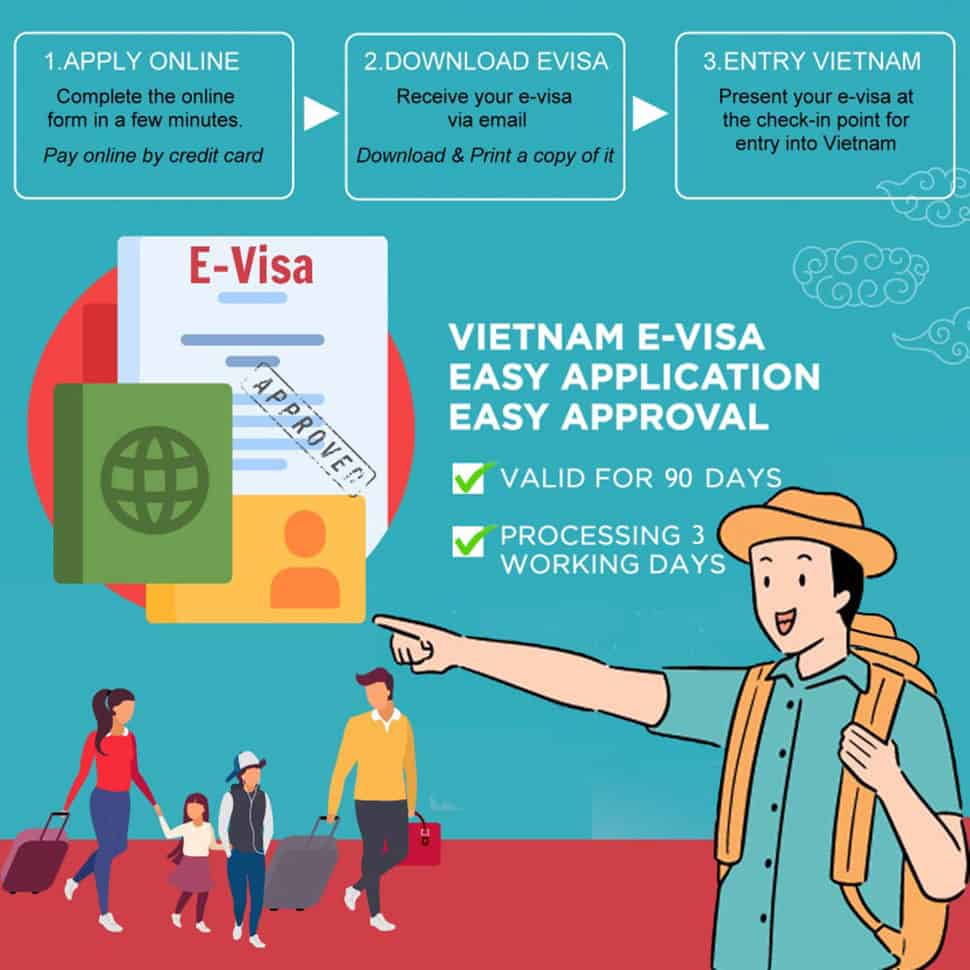 NO VISAS FOR UP TO 15 DAYS
Citizens of many European countries do not need a visa to visit Vietnam for up to 15 days. This makes it super easy to simply book a flight and go to Vietnam for a two week holiday. Even those who wish to stay for between 15 and 30 days. Simple!
Some nationalities need a visa in advance for all visits, when some countries enjoy a visa exemption for a certain period of time.
•    Visa-free for 90 days: Chile
•    Visa-free for 45 days: Belarus, Denmark, Finland, France, Germany, Italy, Japan, Norway, Russia, South Korea, Spain, Sweden, and the U.K.
•    Visa-free for 30 days: Laos, Cambodia, Thailand, Malaysia, Indonesia, Singapore, Kyrgyzstan.
•    Visa-free for 21 days: Philippines
•    Visa-free for 14 days: Brunei, Myanmar
If your country is not listed above, or you want to stay beyond the number of days, you may apply for a visa extension upon your arrival in Vietnam (read below) or an E-visa as mentioned above.
HOW TO APPLY?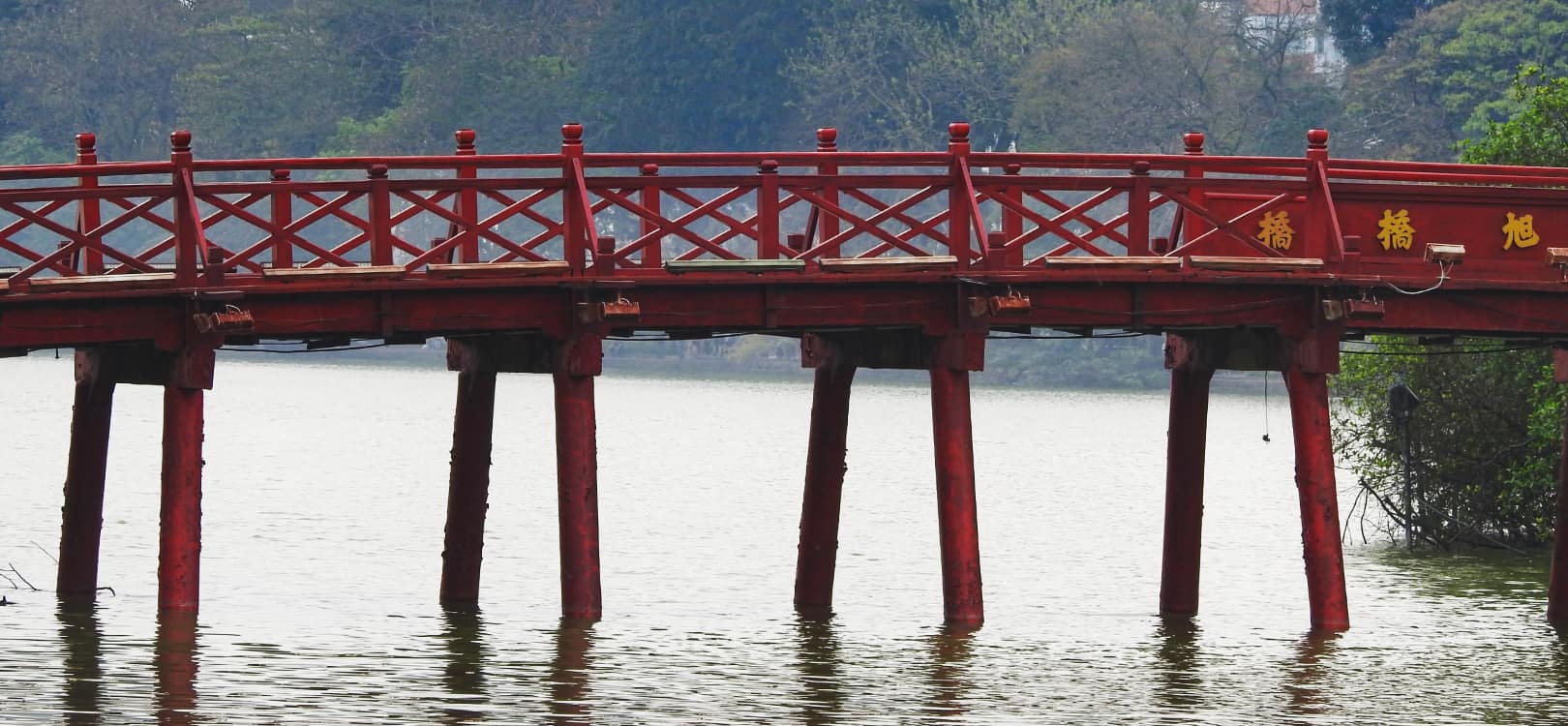 Several options are available, you can of course contact the Vietnamese Embassy of your country and check the conditions with them directly. If you are near a Vietnamese embassy or consulate, you can submit your photo, application form, passport, and visa fee in person. This 
website will guide you
 through the process.
However, it is very time-consuming and you will have to either send your passport or go to their office to get it stamped.
The
Visa on Arrival
 and the 
E-visa
are a quick, easy and efficient way to obtain a visa to visit Vietnam.
E-visa fee
 is paid via electronic payment gateway as prescribed by the 
Immigration Department
.
WHAT DO YOU NEED TO PROVIDE?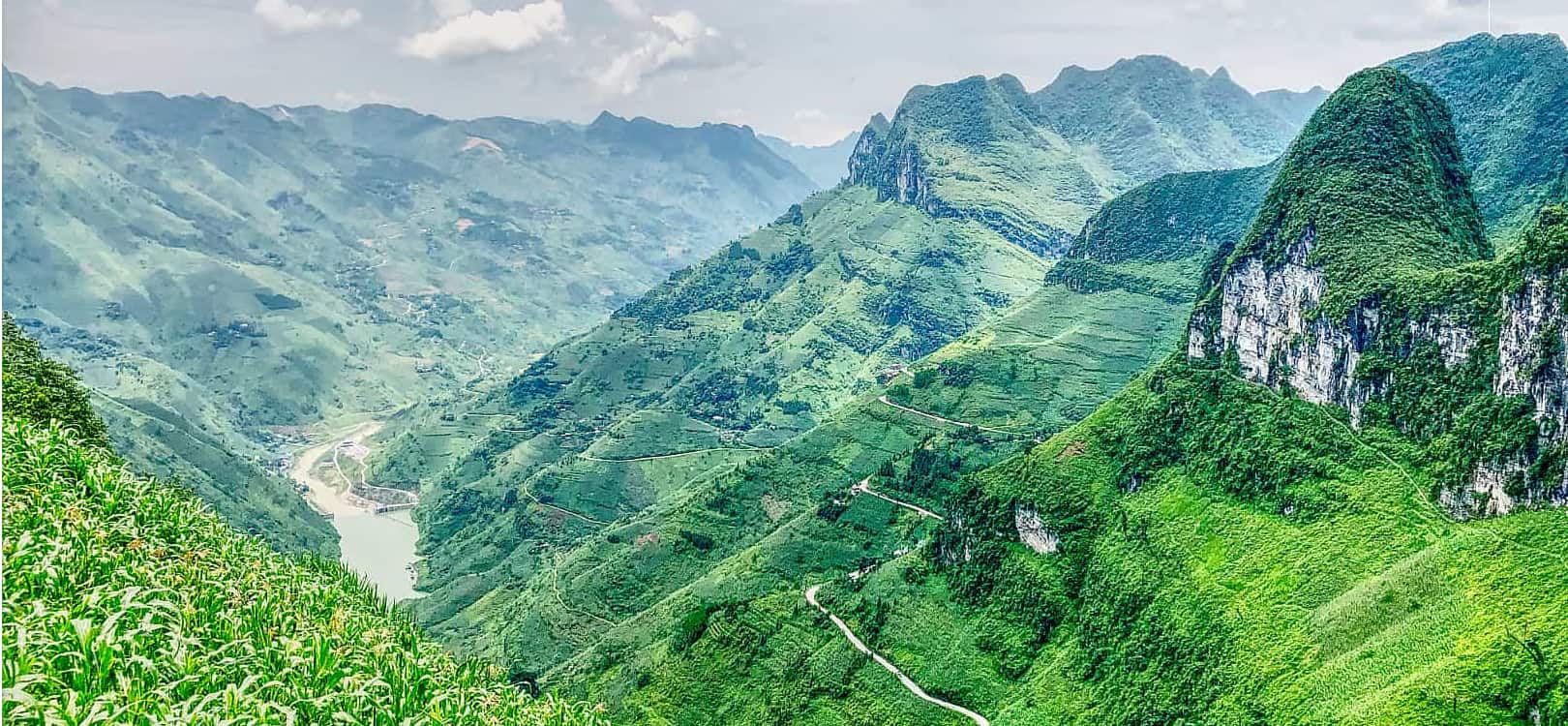 Only basic information is required to obtain a Visa:
    •    Your complete name as written on your passport
    •    Date of birth
    •    Passport number (which must be valid for at least 6 months following your arrival date)
One photocopy in .jpg format of your passport data page.
Date of arrival in the country and location: Your temporary address in Vietnam and points of entry and exit.
2x ID photos (4x6cm) in .jpg format with a white background, without glasses.
Debit or credit card for payment.In short, a copy of your passport, your flight ticket and 2 pictures!
Travelers with an e-Visa can go directly to immigration counters at their point of entry, and do not need to queue at Visa on Arrival counters.
APPLY FOR VIETNAM VISA ON ARRIVAL
Foreign travelers can also apply for Vietnam visa on arrival, a type of visa picked up at arrival airport.
If you are planning a multiple-entry visit or a stay of more than 30 days, you will want to apply for a visa on arrival. To do this you'll need (quite similar to e-Visa):
    •    A 4×6 passport photo with a white background and no glasses.
    •    A filled-out visa application form.
    •    A passport or substitute ID valid for six months from the date you plan to enter Vietnam.
    •    Payment (25 USD to 50 USD) for visa fees
    •    A Letter of Approval from a Vietnamese Embassy or Consulate (if you are picking up your visa at the airport) OR
    •    A Letter of Approval / Invitation from an organization or tourist agency, note that if you book a tour with us, we provide it for free!
Particularly, people living far from any Vietnam Embassies/Consulates will find this option very convenient. The applicants for Vietnam visa on arrival neither have to go to the Embassy or have to send out their passport. They only need to fill out the online application, make their payment, and the visa will be issued by the Vietnam Immigration Department as an official permission allowing them to enter Vietnam and get their visa stamped on their passports upon arrival in Vietnam. While, Vietnam E-visa is valid for a maximum of 30 days, single entry, this option lets you stay longer, and with multiple entries.
You will need to pay your visa stamp fee in USD or Vietnamese Dong on arrival at the airport.